Nightmare of Game Development
A downloadable game for Windows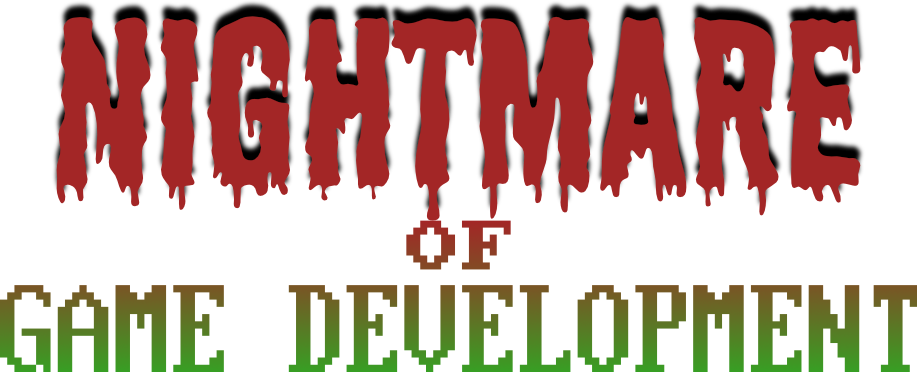 You are a game developer who are working for a small company. When the deadline has come, you decided to take your work home. It seems like you get a lot of stress and hallucination. Dive into a nightmare where his game is full of bugs and never be finished. Can you survive this? It's up to you.
How To Play:
You take a diskette from the company.(You're holding it. If you accidentally click the left mouse button, the diskette will drop to the floor. You can pick it up by move pointer to the diskette and left click but the place is really dark which make it's hard to find. Please be careful!) Just put it to your computer and see what happend. Try to fix the game with twin tools. Debugger & Compiler! Remember! You must fix all errors before re-compile the code.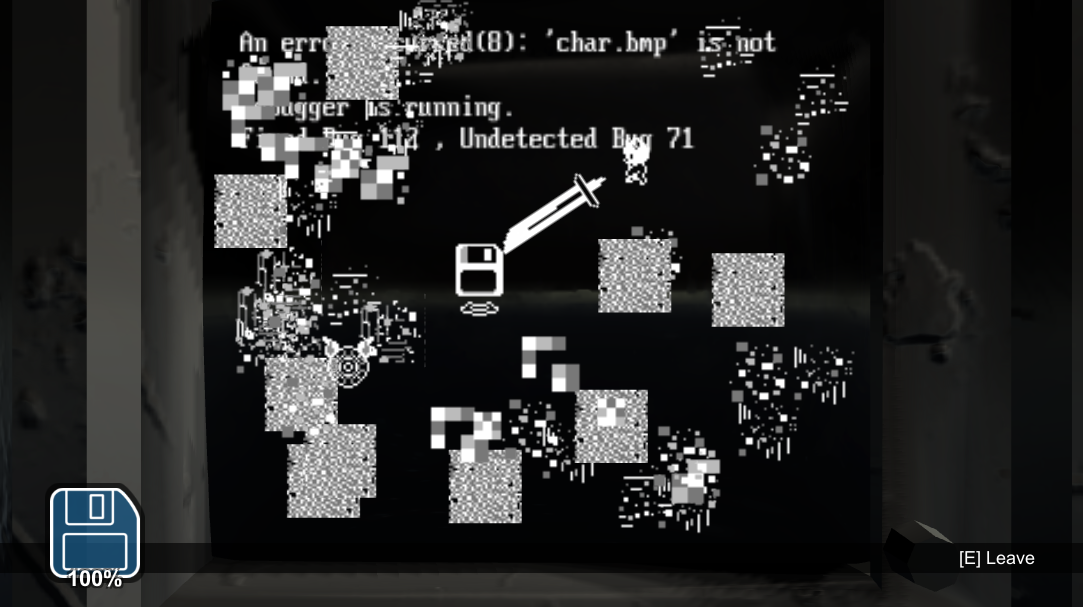 Swing the sword to clear glitches and bugs.
After complete fix all errors, give a job to compiler while you take a nap and enjoy nightmare with hidden secret inside. Hopefully, you can fix it before the deadline.
Update:
25 Oct 2018 - 6:40 AM EST => Add an invisible wall so you'll not fall out of the map anymore.
27 Oct 2018 EST => Add title screen, three dreams, and inspect mode
28 Oct 2018 EST => 1.0 Release with multiple endings (Good End, Normal End, and Bad End)
Note:
When you open the game for the first time, it might be white or black screen appear really long time. Please be patient. Next time, it'll load faster.
Controls:
WADS : Move
Mouse: Rotate View
Left Mouse: Pick up Diskette, Insert/Eject Diskette to computer
E: Use computer
Q: Inspect object
ESC: Return To Title screen
Credits (Also include in download):
https://docs.google.com/document/d/1vTbi1JEQ2EzjqHRku6qOivPrbTRjRWMMBbyd-2tY4HI/edit?usp=sharing

Install instructions
Just download & unzip
***Please know that Multiple Parts version is only for slow internet connection. You can just download Nightmare Of Game Development 1.0.zip (400MB) only and enjoy the game.
Download
Download
Nightmare Of Game Development 1.0.zip
400 MB